Experience the power of perspective to see outside of your tunnel vision of fear. I'll teach you how to change your mindset by co-creating action plans to gradually face and accept your fears.
I'll support you and hold you accountable every step of the way by staying connected between sessions, especially when you have big events coming up. Your new way of thinking and my extra support will make it much easier.
I have worked with hundreds of people with social anxiety and/or public speaking fear for over a decade and I recognize that everyone has different types (generalized, performance based, overlap), and have learned what helps and hinders them.
Why would you choose me to guide you on this journey?
I offer the unique combination of my own personal, professional and academic experience and have engaged in a variety of techniques, resulting in much healthier thoughts and behaviors. Most importantly, I have the passion, dedication, and motivation to guide you with this challenge. See my ICF certification here (PDF).
While I specialize in coaching for social anxiety and/or public speaking fear, I also coach in areas of overall self-growth such as confidence, life transitions, and self compassion.
Schedule a 20-minute complimentary session and learn a whole new perspective. I coach remotely and in person in the central Connecticut area.
Marla Genova helped me understand the root causes of my challenges. We created concrete action items that helped me free myself from unhelpful thoughts, stories and perspectives. From a strengths-based approach, she enabled me to see that I was stronger, smarter and more courageous than I thought.
If you have any this anxiety around speaking, social situations, or simply need support in living your truth, get in touch with Marla. There is no need to wait and suffer through one more panic attack, one more uncomfortable meeting, or one more sleepless night ruminating on the previous day's conversation.
Marla is professional, has tremendous content expertise, top-notch coaching skills, and most importantly brings a compassionate presence to her clients.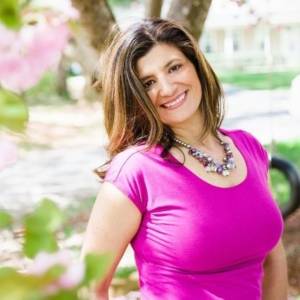 ~Raquel Braithwaite, Director of Community Life
My anxiety is more manageable than I have felt in a long time. I felt like someone opened the floodgates. Thank you Marla!